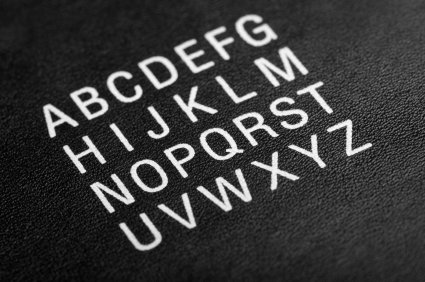 Introducing everything you ever wanted to know (but were too scared to ask) about the world of BDSM — along with some practises you've probably never even heard of before!
A is for Animal Play. This isn't about bestiality — it's actually the act of dressing up or acting like an animal, such as a dog, cat or horse.
B is for Butt Plug. This is a device similar to a dildo, only it has a flat base, making it ideal for insertion into the anus.
C is for CBT, or cock & ball torture. It might bring tears to your eyes just thinking about it, but for some, CBT can be highly arousing. Practises can range from tickle torture to flogging, electro-stimulation, squeezing, smacking, punching and even kicking.
D is for Dom — a word that describes the person on top or in control in a bondage scenario (a 'sub' is the person in the submissive role).
E is for Endorphin Rush. Endorphins are the chemical 'highs' people often report experiencing during some of bondage's more intense practices.
Want more?  Read the entire article HERE